AIGA & Hue
AIGA & Hue is a website where users can learn more about commonalities between design professions based on AIGA Census Data. I was responsible for developing branding, iconography, and UI/UX flows and prototypes.
Link to website ︎︎︎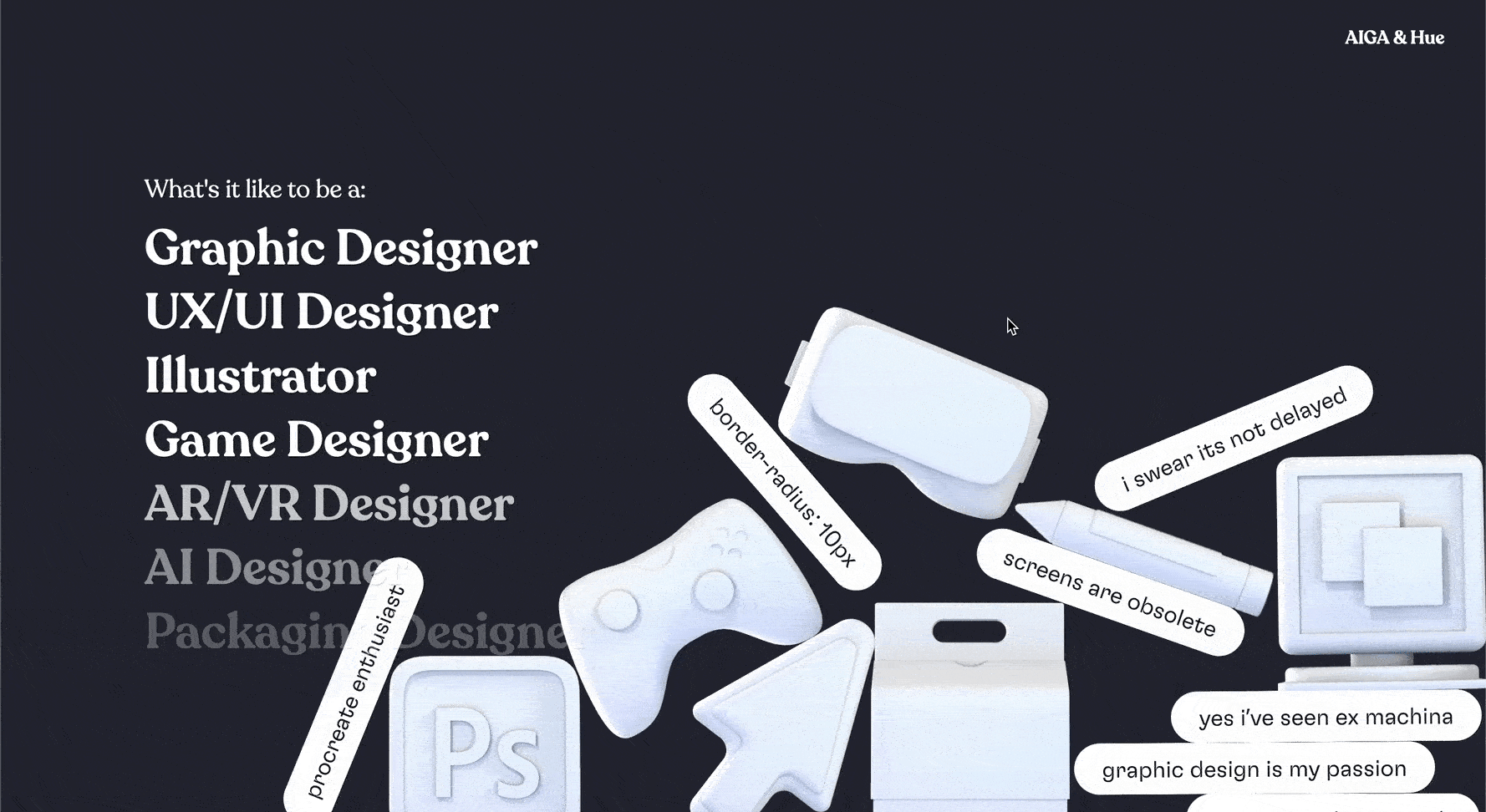 Brand
As census data is often extremely dense and can be overwhelming, we wanted to simplify the data through the concept and the branding. A bold color pallete paired with minimal but fun typography and iconography was used throughout the project.


Iconography
I developed the 3D elements of the icons in Cinema 4D and the 2D elements in Figma. Each icon represents either a designer profession or a different category of data. Each facial feature represents the designer's satisfaction in that particular category.